VERSATILE, PURE WOOLEN BLANKETs
Chatham X Emma Harling Green Blue Plaid. Pre-order
A great throw blanket is one of the most versatile and essential items that you own. This one was developed to be truly special. The fabric composition is supreme. The construction of our throw is 35% mohair and 65% merino wool. The blend gives it a supreme softness and a timeless durability. The plaid was designed by Emma Harling to be a nod to Chatham heritage and a modern take on a really fresh feeling pattern. 
Available for pre-order. Ships in October 2023.
Chatham X WM Brown Camp Blanket
This project started as a conversation between Matt Hranek and Alex Chatham. Matt, better known as WM Brown, is an advocate of the analog life. He has always loved wool camp blankets. The designs, durability and versatility are timeless. Chatham has a history of making wool camp blankets like these dating back to the 1800s. The result of the conversation was that they wanted to develop a wool blanket with a classic camp blanket design, using the WM Brown colors as stripes.
The result is a 20oz 100% wool blanket with a napped finish. It is quintessentially both WM Brown and Chatham. ⁠Rugged and versatile, it is meant to go anywhere; road trips, fireside drinks, or fall camping trips.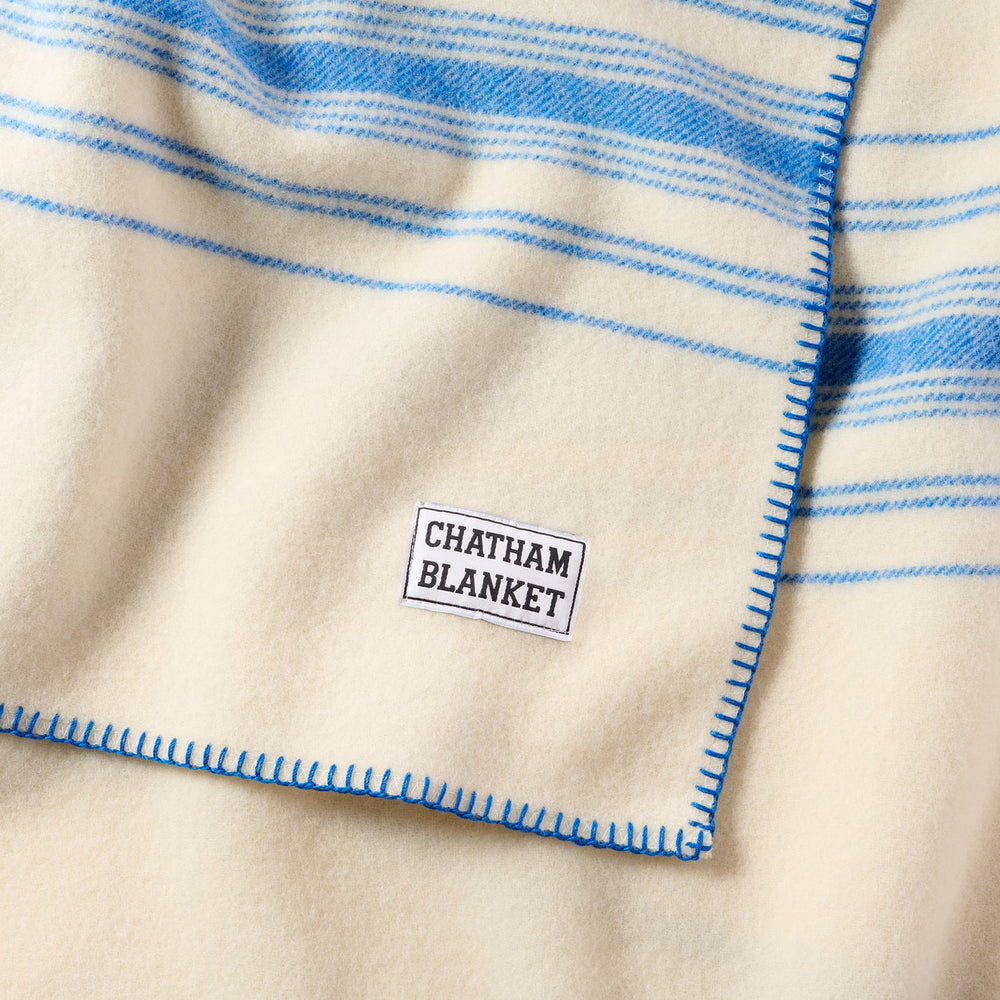 Chatham Blanket: Blue Stripe Throw
The original Chatham Blanket, made in the 1890s, recreated using archival material. They were designed to be rugged and versatile. Used on a bed on cold nights, or on a lap outdoors, or on the grass for a picnic. They can stand up to years of indoor and outdoor use. The material is all wool, finished with a nap. This blanket makes a great throw, picnic blanket or small bed blanket.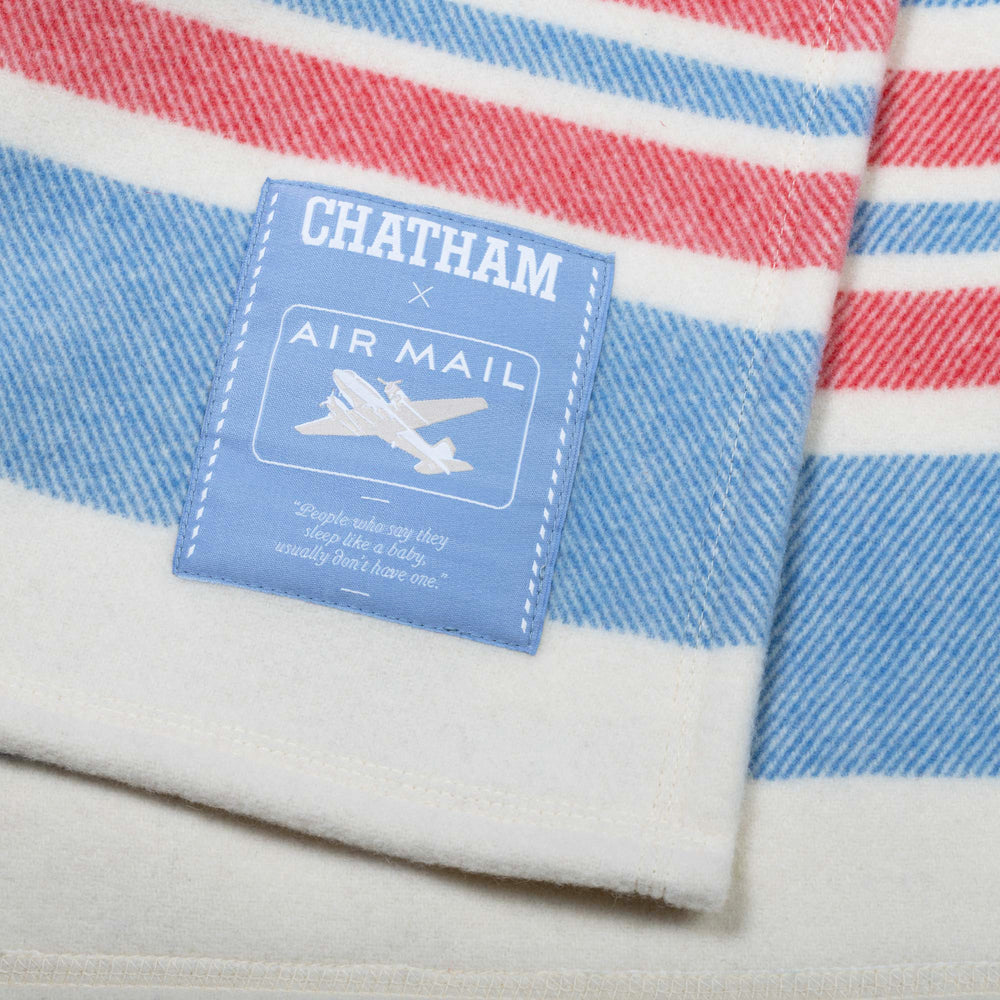 Airmail X Chatham Throw
Designed in collaboration with our friends at Airmail, this throw is an adult baby blanket. It was created to evoke the cloth that you were wrapped in when you were first born, made from materials that you can appreciate as an adult. The cashmere and wool blend is the softest that we have made. Perfect for wrapping yourself, it blends softness with warmth and durability. Keep it on your sofa or bring it with you on an airplane.
"Bringing a renewed sense of pride, not only in his family name, but to a new generation of U.S.-based manufacturing with the Chatham Blanket"
The Manual
"Three Decades Later, One of America's Most Iconic Blanket Makers Has Returned...on a path that might lead to a revival of that heyday"
Inside Hook